(Effective Services at Reasonable Rates)
FREE ADVICE ON PEST PROBLEMS
022 25510187 / 76669 13609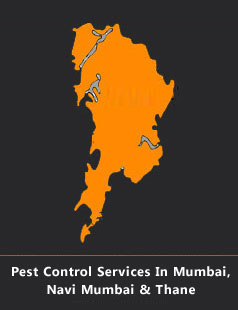 Woodborers or powder post beetles can be detected by a fine powder falling from the surfaces of infested wooden furniture.
If untreated the insects can spread rapidly to other furniture in the premises.
These insects are controlled by injecting insecticide into the holes, with a syringe. The furniture is also sprayed with a pesticide.