(Effective Services at Reasonable Rates)
FREE ADVICE ON PEST PROBLEMS
022 25510187 / 76669 13609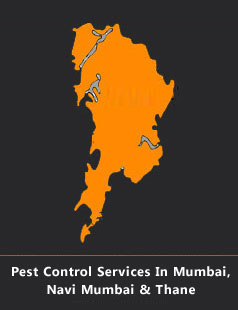 The treatment entails a thorough spray of furniture like sofas, beds, pillows and cots in the premises.
For effective control of bed bugs the storage areas underneath sofas, cots, etc. have to be emptied out to enable a thorough spray.
The premises where the spray is carried out should preferably be kept closed for about 2 to 3 hours.