(Effective Services at Reasonable Rates)
FREE ADVICE ON PEST PROBLEMS
022 25510187 / 76669 13609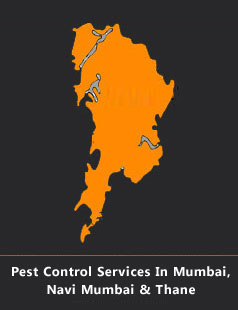 Rats and mice are controlled with the help of poison baits placed in the area of infestation. The rats eat the bait and are eliminated over a period of 3 to 4 days.
The bait used contains a latest anticoagulant slow poison and is not harmful to human beings.
Mice are also trapped with the help of glue boards.