(Effective Services at Reasonable Rates)
FREE ADVICE ON PEST PROBLEMS
022 25510187 / 76669 13609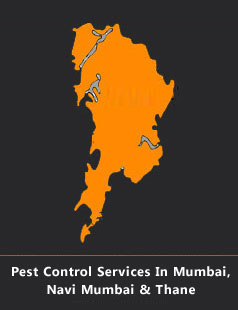 Stagnant water, waste materials, plants and trees, etc., cause the breeding of mosquitoes in any building premises.
Spraying and fogging methods are used for the control of mosquitoes. If there are plants in the compound they are sprayed with a low dosage pesticide. Stagnant water will also be similarly treated with Larvicide.
Fogging is carried out in the building compound, as also in the entrance and the passage of the building.
In the open drains outside the building, we will be spraying a pesticide with a residual effect to reduce the infestation of mosquitoes.