(Effective Services at Reasonable Rates)
FREE ADVICE ON PEST PROBLEMS
022 25510187 / 76669 13609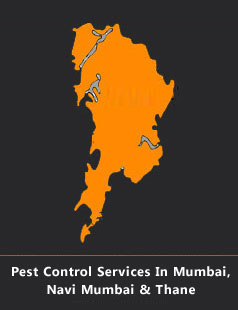 This treatment controls the incidence of crawling pests such as, cockroaches, spiders, ants, etc.
We carry out the treatment with insect bait which is in the form of a gel. In this treatment the gel is applied at various spots in the entire premises, Cockroaches ingest the gel and are eliminated over a period of 10-15 days. The gel is not harmful to human beings. The service is odourless and you need not empty the storage areas. You need not vacate the premises and can remain in the premises during and after the services.
The gel is mainly effective against cockroaches. To control other pests like spiders, ants and other crawling insects, spraying will have to be carried out in and around the areas of infestation.